Piano Concerto
Scoring:
solo piano; 2 fl, 2 ob, 2 cl, 2 bsn, cbn; 4 hn, 2 trp, 2 trb, bass trb, tuba; strings
Publisher:
Boosey & Hawkes
First Performance:
Brooklyn Philharmonic
January 1, 1986
Michael Barrett, piano
---
Performance materials available on rental from Boosey & Hawkes.
View the full score in Boosey & Hawkes Online Scores library.
---
Recordings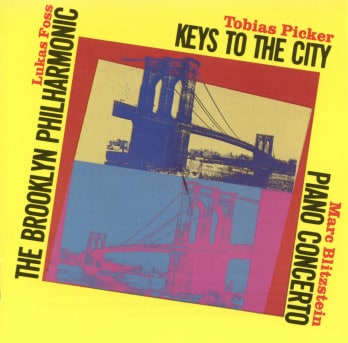 CRI
CD 554
(CD)
Michael Barrett, piano; Brooklyn Philharmonic, Lukas Foss, conductor (1988)
The first movement of the Piano Concerto was reissued on a CD titled Gay American Composers, vol. 2 (CRI CD 750). An excerpt from the third movement was issued on a sampler titled "Lollapalooza USA," issued by Boosey & Hawkes (2005).
more info
---